With over 30 years of experience, the Chartered Accountancy Cabinet "Audience Atlantique Expert Comptables" , commonly abbreviated to A.A.E.C. offers a solid foundation of knowledge and expertise to both English and French clients in all aspects of personal, professional and commercial taxation and can assist the smooth running and development of business, commercial and personal projects.
Born out of the collaboration of 3 independent chartered accountancy firms, A.A.E.C. was part of a significant national accountancy group for over 7 years. In February 2005, the accountancy firm was bought out buy one of the executives and became an independent firm.
Several generations of Chartered accountants have passed through the firm, each leaving an indispensable wealth of experience continuing its evolution.
Today, with over 20 permanent members of staff at your service, Audience Atlantique or A.A.E.C. is not only able to provide traditional accountancy and audit services but is also skilled and experienced in the provision of a number of related complementary services, including:
Social and pension advice (via the Pôle Sociale)
Evaluation and business development
Help obtaining finance and grants.
Asset Management
Debt recovery
On call personal secretary service
Courses to help your business development and evolve
An array of advice and business services for our professional foreign clientele and / or individuals via our Anglo Saxon department.
Our Aim
Your personal situation and any commercial enterprise will never stop evolving, whether it be fiscally, economically or financially.
Audience Atlantique (A.A.E.C.) has developed its strategies and work methods to accommodate the current difficult economic time, ensuring that we are pro-active and accommodating to the needs of our clients.
As a personal client , an executive or business manager/owner , you need to be informed, advised and reassured by our firm's knowledge.
As Chartered Accountant's our aim is to help you anticipate and manage any risks and opportunities your business may encounter in relation to the ever changing environment.
We work for all our clients private and commercial following and respecting our professional conventions, ethos and philosophy: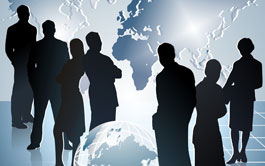 Professionalism - Expertise - sharing of knowledge
Client Satisfaction
Accessibility
Reactivity and Availability
Confidentiality
Professional secret of our vocation
Independent
Development of your business within the surrounding changing environment

All of these values are the driving force for our work.